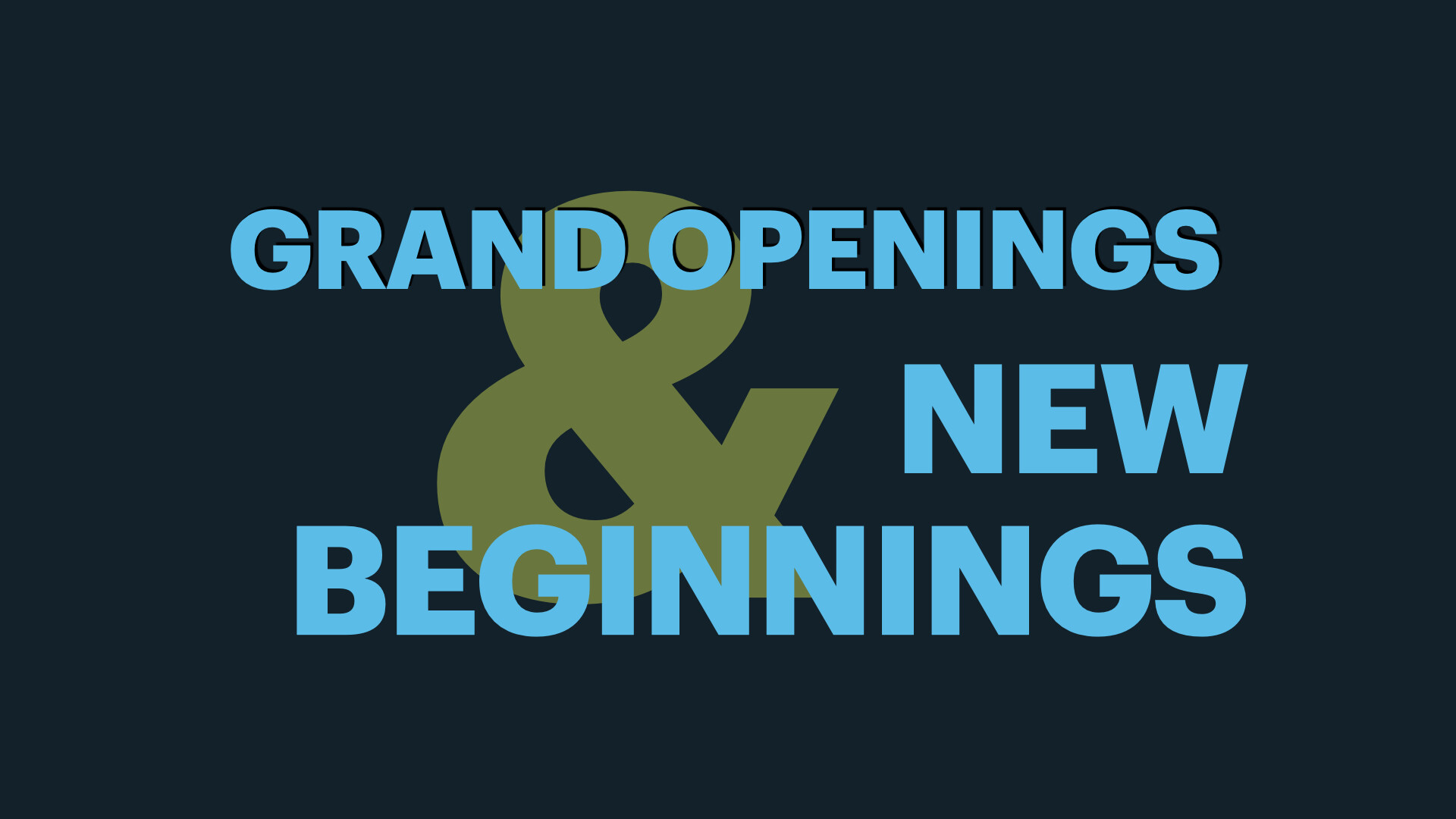 We're just over 10 days from our "grand opening/launch service". As the moment approaches here are some reflections on the last 2 years as it relates to Hope Valley, and why I am thankful that our first attempt (Easter 2020) was delayed by COVID lockdowns.
1. It tested us.
God used it all - the lockdowns, the riots, the political angst, etc to test us and sanctify us.
David Wilkerson once stated that we can be "So busy trying to prove God that we are unprepared for God to prove [to test/to sanctify] us." And the test of the last 2 years caught most of us off guard. Some were caught of guard by the suddenness of the test, and others by the duration of the testing.
Our responses to the test were as diverse as we are and it revealed all sorts of things about us - it turns out that as a whole (across the body), we're not quite as confident in Jesus, secure in our beliefs, loving to our neighbor, reconciled to one another, or ready to forgive as we thought...
But for any weaknesses that were revealed, I know this: The Church is still the bride of Christ and she is resilient!
2. It Reintroduced us to the Holy Spirit.
God has used the last 2 years to help us become the church that He desires for us to be instead of the church that I knew how to lead. It requires more than strategy and best practices, it demands that we be led by the spirit and humble porters of the Gospel. There aren't many best practices for planting a new church during a pandemic (in the US anyway), so we have to follow Jesus. (in other words, we returned to being Christians, haha).
3. It clarified our priorities.
Last summer revealed some deep wounds that our nation still wrestles with in terms of race, politics and religion (and the relationship between them). We can't just be a church that gathers on Sunday mornings, we have a mandate to bring the hope of the gospel to life through our (reconciled and still reconciling) relationships, and for Sundays to catalyze missional people in the world.
I don't want to just plant a church, I want to see lives transformed by inspiring people to draw close to God.
4. It revealed our privilege.
The Church in the United States has extraordinary freedom - a privilege that we don't take nearly as much advantage of as we could (our should!). Through the zoom service, our little church was able to build relationships with people in nations who can't gather publicly without risking persecution - and whose only option is home church. The divine pause gave us time to see the nations with fresh eyes and conviction to stand with and support the persecuted and under-resourced churches in the world.
5. It improved our vision.
If our goal was to plant a church we would be done already. But our vision is bigger now. We don't want to just establish a church - we want to see the people in our city transformed.
As we look to next weekend, I'm excited that we're not just celebrating a "grand opening," but a new beginning that was only made possible through disappointment and delay. I want to submit that if you are experiencing delay, it could be that God is just preparing to launch a brand new you- it's what he has done for us.