Inspiring the next generation to KNOW, TRUST AND FOLLOW JESUS!


Our mission at Hope Valley Youth is to help Middle and High Schoolers cultivate a life long relationship with Jesus! We create a safe environment where students can come to experience community, learn who God is and how He fits into their lives in a way that's tailored specifically to them. We're here to listen to them, love them and help them experience the fullness of life, peace and power that comes with following Jesus!
SUNDAY MORNINGS
Sundays are an awesome and a super important part of church. We strive to make as big of an impact as possible so we may do things a bit differently than you may have experienced in the past. On the second and fourth Sundays of each month we have our youth break out service where students are dismissed from the main service for a youth specific message! During this time they cover the same verse as the main congregation but tailor made for them and whats happening in their lives. They are also lead in conversation with other students to help them engage in the content and each other.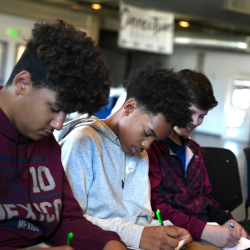 ---
On the first and third Sundays, youth stay in for the adult service, because they are on their way to being adults and we want them to feel & experience the adult community & service. Don't worry, Pastor David isn't boring. On those Sundays we also have a "reserved for youth section for students to sit with one another and show the rest of the church that the next generation is here to change the world!
---
GET CONNECTED
We would LOVE to hear from you. Fill out one of these forms and we'll be in touch with you as soon as possible!
MIDDLE SCHOOL
Our Middle school ministry "IGNITE" was created to light a spark for God in the the hearts of our middle schoolers. Our hope though is that it will not simply stay a spark but that it would grow into a burring passion for God. It is an opportunity for students to create long lasting relationships with one another, play awesome games, and hear an encouraging word specifically for them. If you'd like more information about "IGNITE" please fill out the connect form under "Get Connected" above this section on the page.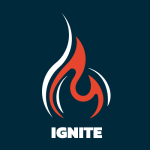 ---
---
HIGH SCHOOL
Our High School ministry "AMPLIFY" was created to remind our high schoolers to live life loud by turning up the volume on their faith in Jesus. We truly believe the next generation is one like no other so we aim to equip them to speak up and change the world for the better. It is also a time where students can create new friendships, have a ton of fun, and get encouraged for the week. If you'd like more information about "AMPLIFY" please fill out the connect form under "Get Connected" above this section on the page.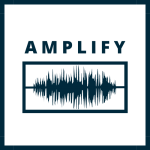 ---
YOUTH LEAD TEAM